Vacation with your dog
Vacation with your dog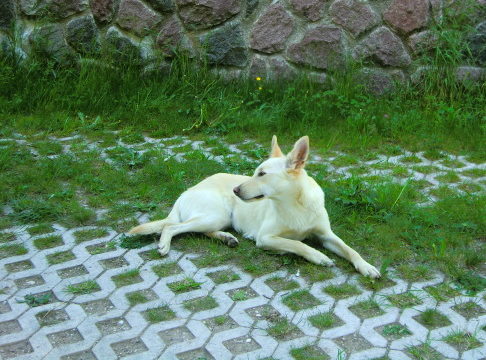 We're happy to welcome you with your four-legges friend on our farm.
Tiers/Tires is an ideal place for excusions with dogs and afterwards they can cool their paws in the water of the stream in the valley.
What to consider on our farm:
We have a dog ourselves. His name is Speedy, he is castrated and behaves well around new people, children and dogs. On our farm we also have cats and chicken, roaming around freely. If your dog is not used to these things, we ask you to keep it on a lead, in order not to disturb our animals.
What to consider in South Tyrol:
In Italy and especially in the Scenic Reserve Schlern-Rosengarten it is demanded by law to keep dogs on the lead. Also on the mountain pastures you should leash your dog. Otherwise the cattle could get alarmed and react aggressively. The Italian law also stipulates to always carry along a muzzle.
On public transport dogs have to wear a muzzle and pay extra (except small breeds). Dogs are also allowed on the cable cars.
Last but not least it is obligatory to clean up after your dogs pooh. This is being controlled carefully. This way you're helping us to keep our beautiful mountains clean.